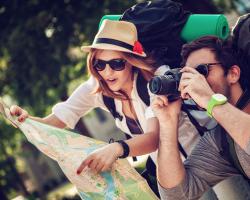 Travel – Save up to 80%
Celebrating a special anniversary? Looking for a family vacation destination?
Now you can find the perfect vacation package at the right price. Working with our travel partners we've put together some exciting and affordable cruise and vacation packages. You'll automatically enjoy special fares that are discounted below the retail price, special amenities and rewards with the finest hotels, resorts, cruise lines and tour companies.